2017 Subaru Forester vs. Honda CR-V: What's the Better Choice for Drivers in Dallas and Plano, TX?
Here at Subaru of Plano, we're well aware that drivers have a wide variety of options when shopping for a new crossover near Dallas. But, the 2017 Subaru Forester stands out from competing crossovers like the Honda CR-V with its commitment to safety, comfort and technological innovation.
The 2017 Subaru Forester has everything you could ever need or desire in your family's next crossover SUV. It offers unrivaled safety standards, all-road capability and a family-oriented, feature-packed interior cabin. That's why the 2017 Subaru Forester is truly the perfect crossover for any excursion around Dallas and Plano, TX!
Of course, the conversation always starts with safety and dependability when you're discussing the 2017 Forester or any Subaru for that matter. The Forester watches your back, front and side with EyeSight Driver Assist Technology that provides an extra set of eyes on the road. When so equipped, the Forester earned an IIHS TOP SAFETY PICK+ rating!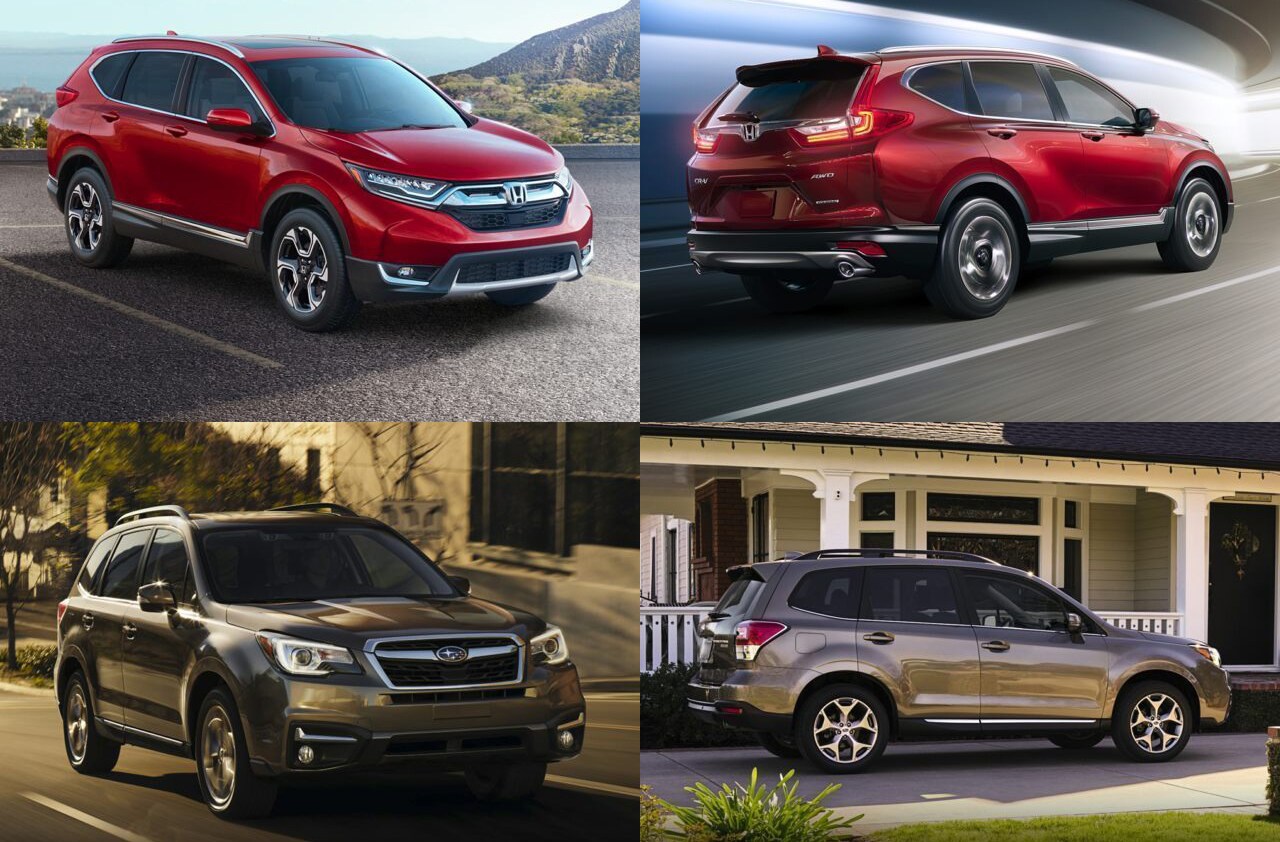 When you choose a 2017 Forester, you know that you're getting a car that's built to last for the long haul. Out of Foresters sold in the last 10 years, 98% are still on the road today, according to IHS Automotive. The CR-V simply can't make the same durability claims.
Of course, the Forester is also engineered to assure your safe travels throughout countless miles of carpools, commutes and off-road adventure. With standard all-wheel drive, the Forester provides surefooted and confident performance in all road conditions. You'll have to pay more money to upgrade to all-wheel drive in the CR-V. In addition, the Forester provides far more ground clearance than the CR-V, which makes it the better choice for your next off-road adventure or family road trip.
Better yet, the Forester also has the CR-V beat in the power and performance department as well. The Forester 2.0XT is available with a 250-horsepower turbocharged four-cylinder engine and sport-tuned suspension for improved handling. On the other hand, a comparable CR-V engine creates just 190 horsepower while performance upgrades aren't available.
The 2017 Forester has been specifically designed for your family's comfort, convenience and connectivity on the road. That's achieved in the Forester's cabin that provides a class-leading amount of passenger room to go along with an abundance of useful storage space for your cargo-carrying needs!
You'll also have access to a stunning array of tech features and upscale amenities in the 2017 Forester. It's equipped with the STARLINK media hub that offers touchscreen smart phone access. Additional features include a power liftgate, heated steering wheel, panoramic sunroof, Harman Kardon sound system and much more. For its part, the CR-V simply doesn't hold a candle to the Forester in terms of overall driving experience!